Prices listed below are indicative and may vary upon selection of the vehicle chassis. Pictures are for illustrative purpose only and does not reflect the actual car and its accessories. Vehicles listed are subject to availability upon confirmation. Lease offers are subject to credit approval of the lessor's credit worthiness committee, the latter has the exclusive right to accept/ reject any orders for any reason at its own discretion. Terms and condition apply for every lease and is subject to a subsequent lease agreement.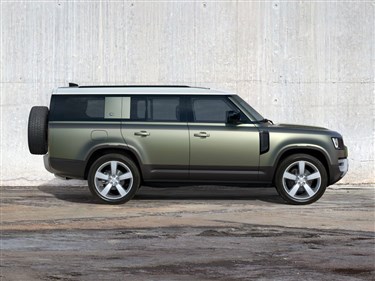 Land Rover Defender 130 i6 (7 seater)
Lease 1 year Starting from
QAR 14,200 exc VAT
Lease 2 years Starting from
QAR 10,700 exc VAT
Lease 3 years Starting from
QAR 10,350 exc VAT
Lease to own 4 years Starting from (With 30% Down Payment)
QAR 7,700 exc VAT
Terms and conditions apply.
exc VAT